3 core radiator upper support
03-14-2019, 09:08 PM
Senior Member
Join Date: Mar 2005
Location: Newton County
Posts: 890
Car: IROC/F250 7.3
Engine: LS12367
Transmission: Autos
Axle/Gears: 3.73
3 core radiator upper support
---
I see them on all kinds of custom car build... but I cant find nay to buy. Suggestions?
03-15-2019, 02:16 PM
Member
Join Date: Oct 2004
Location: Missouri
Posts: 317
Car: 1985 Z28
Engine: 305 LG4
Transmission: T5
Axle/Gears: 3.42
Re: 3 core radiator upper support
---
I made one for an aftermarket 4 core years ago. Was pretty easy with a small welder, metal saw, and a can of duplicolor truck bed liner. Used steel from Lowe's.
Took it off years ago to go a different route and built a new one for the original radiator that I reinstalled after discovering the 4 core didn't make a bit of difference.
here is a pic of the 4 core
---
Last edited by Aaron R.; 03-16-2019 at

11:38 AM

. Reason: Removed second pic because it was different application.
03-19-2019, 04:26 PM
Supreme Member
Join Date: Mar 2017
Location: Portland, OR
Posts: 1,900
Car: 86 Imponte Ruiner 450 GT
Engine: Various
Transmission: 700R4 3000 stall.
Axle/Gears: 9 Bolt Torsen 3.70
03-19-2019, 05:04 PM
Supreme Member
Join Date: Sep 2009
Location: Spokane WA
Posts: 3,413
Car: 92 Lingenfelter Z28 articwhite
Engine: Aluminum 615BBC
Transmission: Th400wbrake/curri entps9" locker
Axle/Gears: 4.11/4.30/4.56
Re: 3 core radiator upper support
---
it is a nice looking part when finished.. another member made it..but did not quite finish it..he sorta moved on to a 2nd build of another style..and sold this unit off..I picked it up..and had it finished..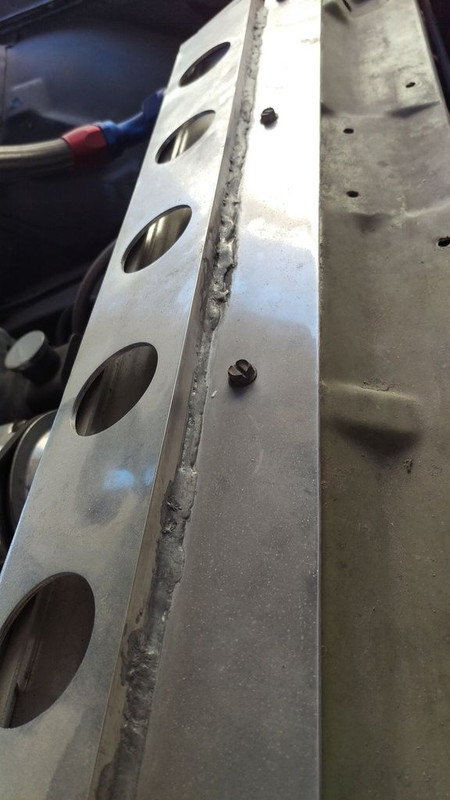 I have 2 aluminum Rads one is a 2 core. wIth 20AN fittings. and a 4 core..for reg hoses..if I cant use it..I will hit ya up..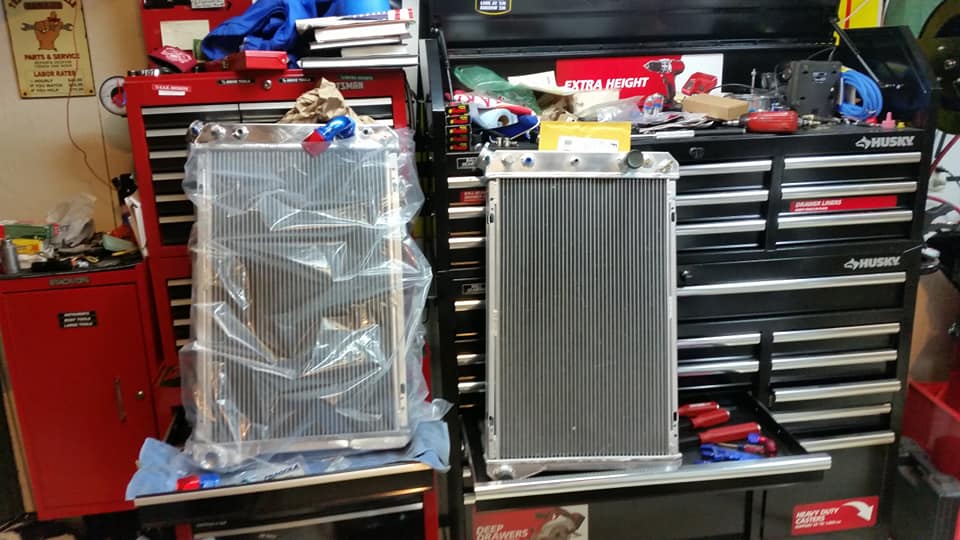 ya never know how things work out...the 4 core will also be up for sale (new in box)as seen above in post..
note 4 core is set up with AN or reg hose for over flow.(at cap) and the silly temp bung is capped off with 1/8 npt..if ya don't need it.if ya need it ya just remove Plug..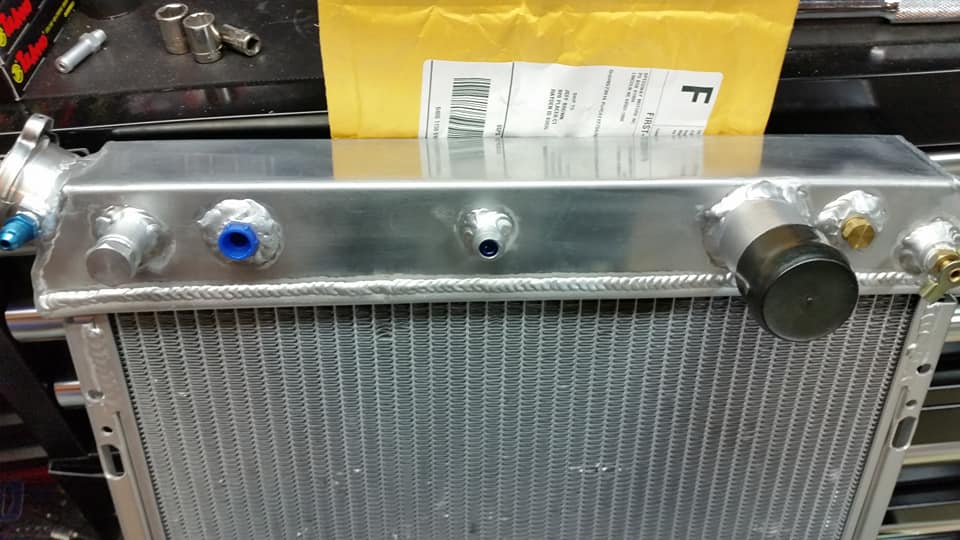 so many unused parts...
---
Last edited by articwhiteZ; 03-19-2019 at

05:14 PM

.
03-20-2019, 05:59 PM
Supreme Member
Join Date: Sep 2009
Location: Spokane WA
Posts: 3,413
Car: 92 Lingenfelter Z28 articwhite
Engine: Aluminum 615BBC
Transmission: Th400wbrake/curri entps9" locker
Axle/Gears: 4.11/4.30/4.56
Re: 3 core radiator upper support
---
Thread
Thread Starter
Forum
Replies
Last Post